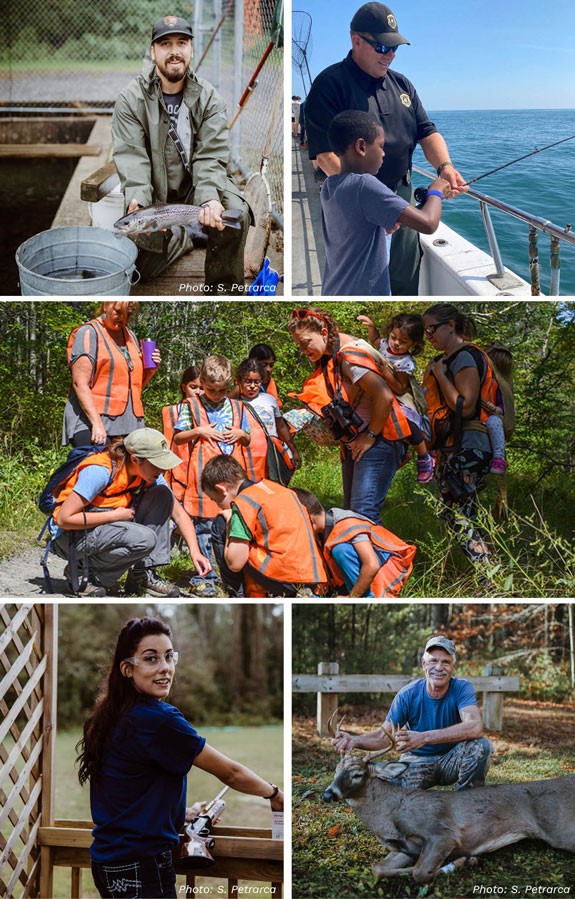 To purchase hunting and fishing licenses or any of your other outdoor needs, please sign in to your account.
SIGN IN TO MY ACCOUNT
---
If you have not purchased a hunting or fishing license in the state of Rhode Island since January of 2018, you may create a new account.
CREATE AN ACCOUNT
---
Get Involved
Learn: RI DEM offers a variety of educational programs and clinics to acquire new outdoor skills or to simply learn something new about our state's unique wildlife and wild places. Keep an eye on our division calendar for upcoming events. View upcoming events.
Stay Informed: RI DEM Division of Fish & Wildlife produces a monthly email newsletter about upcoming volunteer requests, educational opportunities, and important RI DEM news. Subscribe today!.
Shoot: Visit RI DEM's Great Swamp Shooting Range at no additional cost to you. A permit must be submitted and approved in advance. The facility is open seven days a week from late spring through early fall. Learn more.
!! Attention Deer Hunters !! Deer permits and the All Outdoors Permit will go on sale Monday, August 1.
Deer permits are sold as antlered deer (buck) permits or antlerless deer (doe) permits by weapon type. The All Outdoor Permit (AOP) includes two antlered deer permits and five antlerless deer permits for the cost of six deer permits, and are valid with across weapon/seasons! AOP's are for Rhode Island residents only. All hunters must have the appropriate deer permit in their possession to legally harvest any deer.